Nestled in the heart of India, Nagpur is a city that wears many hats. Known as "The Orange City", "The Winter Capital of Maharashtra", and most intriguingly, "The Tiger Capital of India", Nagpur is a city that never ceases to amaze. But why is Nagpur hailed as the Tiger Capital of India? It is not very difficult to guess that Nagpur should be famous for its oranges, you might be inquisitive about why Nagpur is known as India's tiger capital.
City's Vivid Nature
Nagpur is a city that is surrounded by the wild. It is a gateway to numerous Tiger Reserves, wildlife sanctuaries, and national parks, all located within a 200 km radius. These include 8 Tiger Reserves, 17 wildlife sanctuaries, and 4 national parks. No matter which direction you head in from Nagpur, you are bound to encounter a wildlife sanctuary, a national park, or a Tiger Reserve.
To the east, 95 km from Nagpur, you will find the Koka Wildlife Sanctuary and Navegaon – Nagzira Tiger Reserve. The west is home to Bor Wildlife Sanctuary, 70 km away, and Melghat Tiger Reserve, 260 km away. The north houses Charbaoli, Pench Tiger Reserve, Mansingdeo, Kanha National Park, Bandhavgarh Tiger Reserve, and Satpura National Park. The south is home to Umrer-karhandla Sanctuary, Tadoba Andhari Tiger Reserve, Tipeshwar Wildlife Sanctuary, Chaprala Wildlife Sanctuary, and Painganga Wildlife Sanctuary.
India is home to 70% of the world's tiger population, which is 4239. This means that there are 2967 Tigers in India. Nagpur, with its proximity to so many tiger reserves, is not only the Tiger Capital of India but is also evolving as the "Tiger Capital of the World".
The city is well-equipped with an international airport, excellent road connectivity, and strategic railway lines running crisscross across the nation. It boasts of various categories of hotels, a fleet of cars for transportation, and the nearby tiger reserves and national parks. Whether you choose to travel by air, rail, or road, you can stay in style at hotels or resorts when you come to see the Bengal Tiger in its natural habitat.
Nagpur is more than just a city; it is a gateway to the wild. It is a city that allows you to experience the thrill of being close to nature while enjoying the comforts of urban life. It is a city that lets you witness the majestic Bengal Tiger in its natural habitat. So, I invite you all to visit this beautiful city of Nagpur at least once in your lifetime. Come, experience the wild side of India in the Tiger Capital of the World.
Tradition and Modernity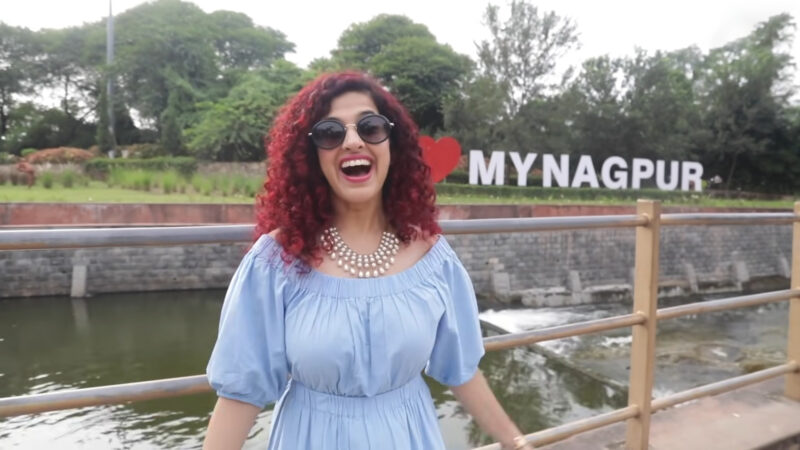 As you step into the city, you are greeted with a unique blend of modernity and tradition. The city's rich history is reflected in its architecture, culture, and people. The warmth of the people is as inviting as the city itself. The city's vibrant culture is a testament to its diverse heritage and makes it a melting pot of different communities and cultures.
Nagpur is not just about tigers and wildlife. It is also famous for its oranges. The city is often referred to as the "Orange City" for its juicy, sweet oranges that are known across the country. The city's climate and soil conditions make it an ideal place for orange cultivation. The Nagpur oranges are a must-try for anyone visiting the city.
Weather, Festivals & Food
The city is also known as the "Winter Capital of Maharashtra" due to its cooler climate during the winter months. The pleasant weather makes it an ideal time for tourists to explore the city and its surrounding wildlife reserves.
Nagpur is also a city of festivals. The city comes alive during the festivals of Dussehra and Diwali. The Nagpur Dussehra is famous for its grand celebrations and processions. The city is beautifully lit up during Diwali, reflecting the festive spirit of its people.
The city's food is as diverse as its culture. From the spicy Saoji cuisine to the sweet and tangy orange burfi, the city offers a culinary journey that is sure to tantalize your taste buds.
Education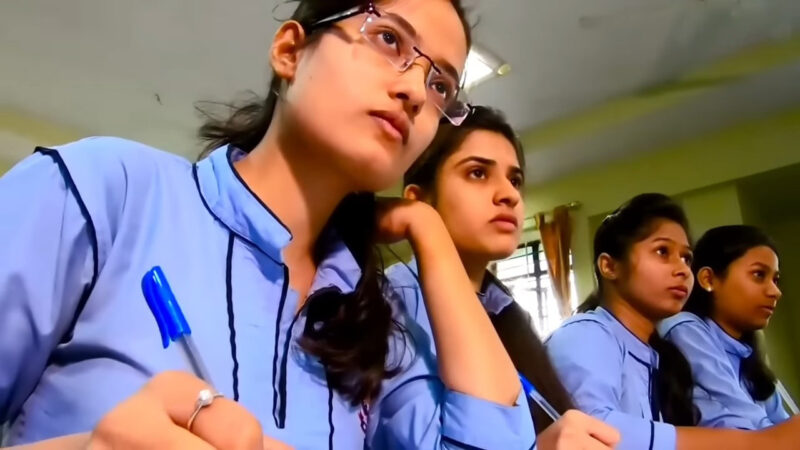 Nagpur, often hailed for its rich wildlife and succulent oranges, is also a thriving educational hub in India. The city is home to several prestigious educational institutions that attract students from all over the country and beyond.
One of the most renowned institutions in the city is the Visvesvaraya National Institute of Technology (VNIT). Named after the eminent engineer and scholar, Sir M. Visvesvaraya, VNIT is one of the premier engineering institutes in India. It offers a wide range of undergraduate, postgraduate, and doctoral programs in engineering, technology, and architecture.
The institute is known for its rigorous academic curriculum, state-of-the-art facilities, and distinguished faculty. It also boasts of a vibrant campus life with a plethora of cultural and technical festivals held throughout the year.
Another notable institution in Nagpur is the Rashtrasant Tukadoji Maharaj Nagpur University, formerly known as Nagpur University. Established in 1923, it is one of the oldest universities in India and has been a beacon of academic excellence for nearly a century. The university offers a wide array of programs in arts, science, commerce, law, medicine, engineering, and technology. It has been a nurturing ground for many scholars and luminaries who have made significant contributions in various fields.
Nagpur is also home to the Maharashtra Animal and Fishery Sciences University, one of the pioneering institutions in India dedicated to veterinary and animal sciences. The university offers a range of programs in veterinary medicine, animal husbandry, and dairy technology. It is known for its focus on research and innovation in animal and fishery sciences.
The city also houses several reputable schools, both public and private, that provide quality education from the primary level. These schools follow various curricula, including the Central Board of Secondary Education (CBSE), Indian Certificate of Secondary Education (ICSE), and the state board.
In addition to these, Nagpur has numerous coaching institutes that prepare students for competitive exams like the Joint Entrance Examination (JEE), National Eligibility cum Entrance Test (NEET), and the Civil Services Examination.
Nagpur is a city that values education and fosters a conducive environment for learning and intellectual growth. Its educational institutions are a testament to its commitment to nurturing the next generation of leaders, thinkers, and innovators.
Bottom Line
In conclusion, Nagpur is a city that offers something for everyone. From wildlife enthusiasts to history buffs, from foodies to culture vultures, Nagpur is a city that caters to all. Its unique blend of urban life and proximity to nature makes it a city worth exploring. So, pack your bags and get ready to explore the Tiger Capital of India. Come, experience the magic of Nagpur.