You might already know a fair bit about the Illinois Institute of Technology (IIT) from its reputation, but did you know about its humble beginnings? Founded on the generosity of several philanthropists, IIT stands as a testament to the power of dreams and determination.
From Gunsaulus's Vision to Armour's Support
The inception of Illinois Tech can be traced back to the dream of Frank Wakely Gunsaulus. He envisioned a place where students would gain practical knowledge, embracing the philosophy of "learning by doing."
This idea resonated with philanthropist Philip Danforth Armour, Sr., who generously donated a million dollars to bring this dream to life through the founding of Armour Institute. The initial support from Armour and his family played a pivotal role in shaping the university's early days. This institution eventually evolved into the Illinois Institute of Technology following a merger with Lewis Institute in 1939.
Fusions and Formations: Building the IIT We Know Today
Over the years, IIT continued to expand, incorporating various institutes into its fold. This includes renowned names such as The Institute of Design, The Chicago-Kent College of Law, The Stuart School of Business, and The Midwest College of Engineering. Each merger has enriched IIT's academic diversity and prestige.
A Mark of Gratitude: Named Buildings of IIT
As you walk around the campus, you'll notice that many buildings bear the names of the institute's benefactors. This is a small way of paying tribute to those whose generosity laid the foundation of this esteemed university.
The City Shaped by IIT
Known as "the city that IIT built," Chicago has a special bond with the university. This connection highlights the significant role IIT has played in shaping the city's educational and cultural landscape.
Trailblazers from IIT: Making Global Impact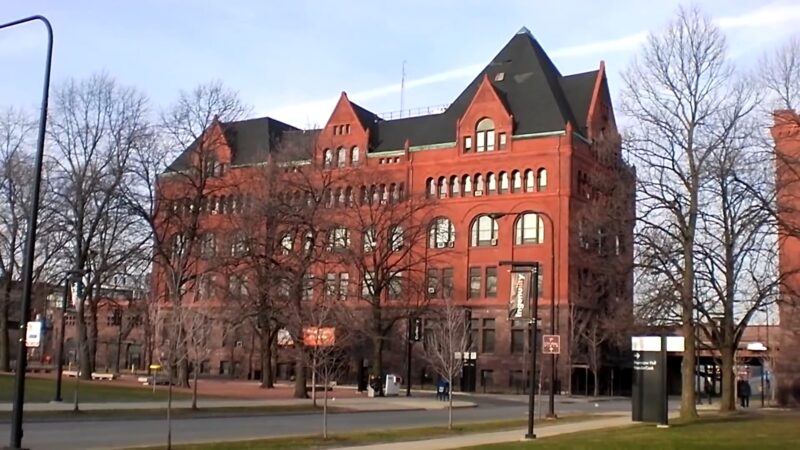 Among the many distinguished alumni, Dr. Martin Cooper stands out. An IIT graduate from 1957, he's celebrated as the father of the cellular phone. Such stories underline the global impact of IIT's graduates and the institute's enduring legacy.
A Message to the Scarlet Hawks As we, the Scarlet Hawks, navigate our academic journeys, let's remember the illustrious history of our institution. We have the privilege of being a part of a legacy that spans decades. Let's uphold the honor and reputation of IIT, aiming to contribute positively to society and carve our names in the annals of history.